The entire vineyard is farmed in a way that respects the natural balance, banishes herbicides and approaches organic farming. We already have 18 ha (60%) certified and the remaining 12 ha, although not certified, are treated in a very similar way to organic.
 Each plot is cultivated according to the nature of the soil, the slope, the exposure and the varieties that populate it.
The old vines are a heritage that we happily preserve and where the grape varieties are all mixed together. This historical mix makes unique wines.
A true technological challenge, our cellar was designed to use natural gravity throughout the process of transforming grapes into wine. The grape varieties are arranged by plot in order to recognize each of their singularities.
The barrel room contains 225-liter barrels made of French, Austrian and German oak, as well as demi-muids with a capacity of 600 liters. The production evolves peacefully and under the constant attention of our oenologist.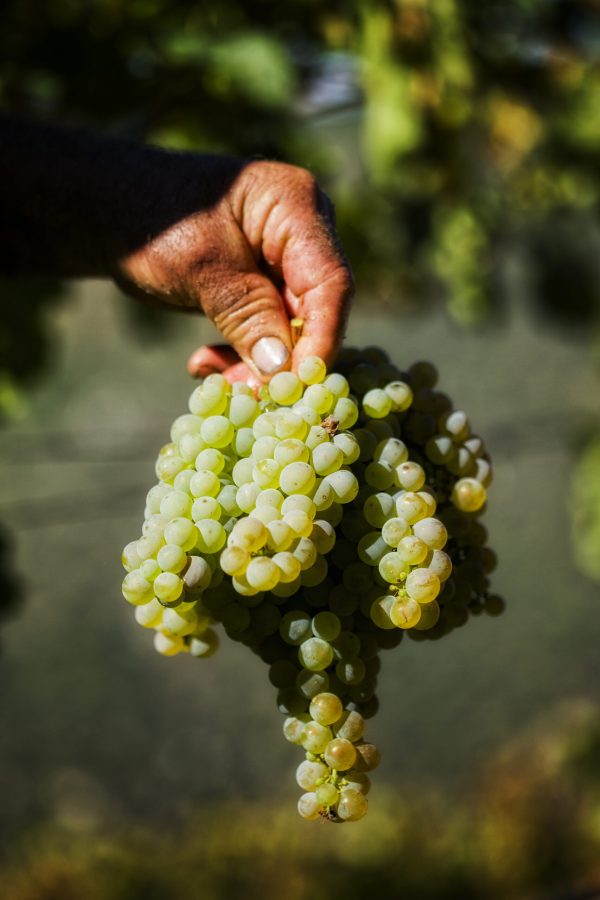 We have chosen endemic grape varieties, adapted to the geology and climate of the region. In order to compose wines with a unique character, we maintain the plurality of these grape varieties. The varied nature of our soils, the climatic nuances, the diversity of altitudes and exposures of our plots bring an unparalleled complexity to our wines.
Day after day, we immerse ourselves in the geological and climatic particularities of our plots and the evolution of our grape varieties. This approach, which places the understanding of our terroir and the management of the vineyard above all else, allows nature to do its work in complete tranquillity, over time.
Professionalism, extreme attention and humility give us today exceptional wines and augur an even more promising future.
(click to enlarge the image)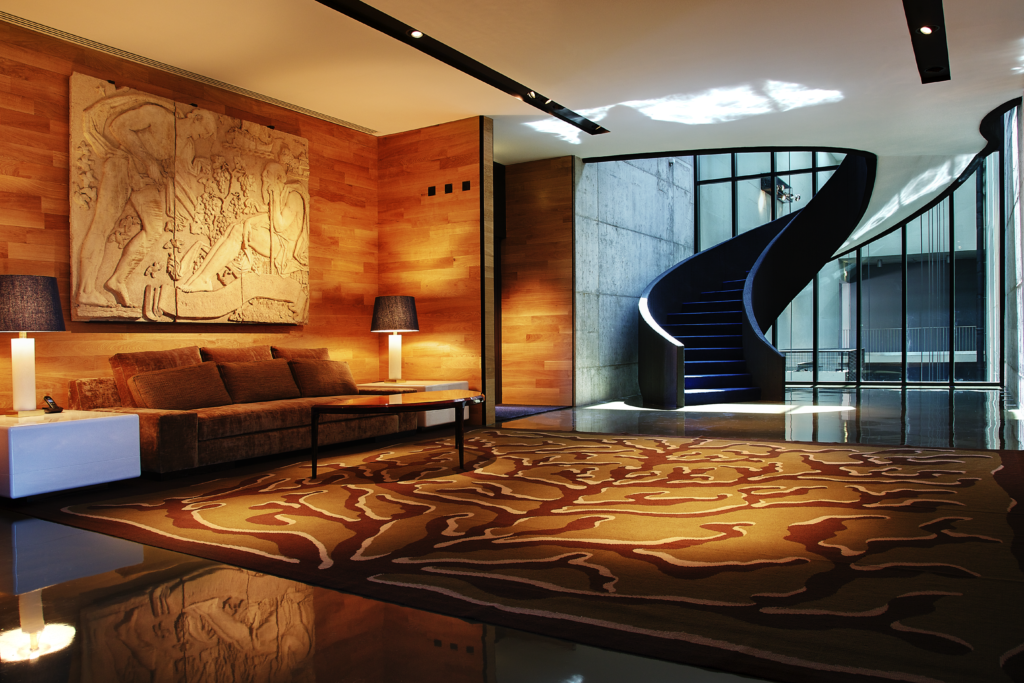 An experience for all the senses, the tasting and the initiatory journey take place in the reception and presentation rooms, decorated with the same wood as that used for the barrels. Beyond the side balconies, the sumptuous landscapes of the Douro